There's hot sauce in the fridge, and I'm all out of ideas. What can I make? So many different sauces are promising results, but they just don't work as they say to.
How can you use a hot sauce as a marinade without it tasting salty or burnt on your food? You might be surprised by what you find at the end of this post!
This is an easy and cheap way to add flavor into your life, no matter what type of food you love.
Marinades are an easy way to add flavor without sacrificing the health of your family or dishes. The key to a good marinade is balance, and adding some hot sauce can deliver that perfectly.
So what about using hot sauces as a marinade? is it safe for you and your kids? doesn't it have any added sugar, salt or preservatives or will it help make meat more tender on the grill? Let's find out.
Can you use hot sauce as a marinade?
Hot sauce can be used as a marinade for meat, poultry, and fish. Specific and novelty hot sauces work best in this capacity due to their unique flavors.
Many people have tried using hot sauce as a marinade before but have found that it wasn't effective because of its flavor profile or the acids present in the recipe. However, when combined with other ingredients like salt, sugar, lemon juice or vinegar, it will create a more flavorful result.
One thing to consider is that sweeter hot sauces burn quicker than others, so it's best to use a less sweet sauce. This allows the meat or vegetables some time in the marinade without burning. The other factor is fruit juices can over-tenderize ingredients like chicken and make them too soft for your liking after they've been left out all day long.
The solution might be as simple as using a neutral-flavoured liquid such as vegetable stock instead of fruit juice if you're worried about the chicken being too soft.
You can use almost any hot sauce as a marinade. As far as budget goes, they aren't much different in price. However, it might take two or three bottles to have enough marinade for a long-term project like this one (marinating more than 6 hours).
Some additional ingredients could be added into the sauce to make it better and increase its quality such as herbs and spices that will add flavor with minimal effort.
What meats can you marinate with hot sauce?
Flank & Skirt Steak
Hot sauce can be used as a marinade for steaks, such as flank and skirt steak. It would help to tenderize the meat while also making it more flavorful. The flank steak is a very popular cut of meat, but this recipe calls for adding sugar and yellow mustard. The key to the recipe is marinating it for 4 hours before cooking.
Baby Back Ribs
Hot sauce can be used as a marinade for meats such as baby back ribs. In some cases, a sauce might be used to enhance the flavor of the meat. However, not all sauces are created equally; this is where hot BBQs come into play.
In order for a barbecue sauce to have its desired effect on food items like ribs and chicken wings, it needs heat from ingredients such as chilli peppers or vinegar that can range anywhere between 8-10%.
Grilled Salmon
Hot sauce is typically used on poultry, but it can also be used to flavor fish and seafood. Grilled Salmon is a dish that includes sweet, smokey and slightly tangy flavors. This meal can be paired with rice or quinoa to round out the flavor profile of this healthy meal.
When it's Safe to Use a Marinade?
Marinating is a way to add moisture and flavor to meats and vegetables. Hot sauce can be used as a marinade, but it's important to know when it's safe to use one in order to avoid burning the food or over-cooking it.
First of all, the best way to use leftover marinade is to boil it according to USDA guidelines. Keep in mind that this should reach a point where you can't see bubbles on top and the liquid starts smoking from the heat.
The marinade would also need time to cool down before using as a sauce since hot sauces are typically not used in such an instant manner.
Hot Sauce Marinade Chicken Recipes
Ingredients
2-3 lbs of chicken (breast, thighs, drumsticks, wings ~ bone-in or boneless)
1/2 cup Frank's RedHot Original
1/4 cup olive oil
1/4 cup lime juice
2 cloves of garlic, minced (about 1 teaspoon if you are using it from a jar)
Lime – cut into slices, for serving
Instructions
In a medium mixing bowl, add Frank's RedHot Original, lime juice, olive oil, and garlic.
Place the chicken in a large Ziploc bag with the marinade and refrigerate for 2-4 hours.
Remove the chicken from the bag and lay it on a medium-high heat grill.
Grill for approximately 4 minutes on each side.
Squeeze fresh lime juice over the top and serve right away.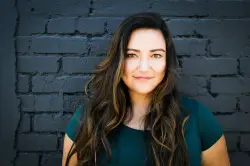 Latest posts by Angela Jones
(see all)