What happens when you have to make a batch of cookies without butter? You get creative and go the healthy route. Sure, there are some things that won't taste quite as good as they do with butter, but it is worth giving up one ingredient if it means living healthier.
Sugar cookies are a sweet treat that many people associate with Christmas. However, nothing can compare to the taste of these delicious treats when they're made with butter and eggs.
So what's one way you can make an amazing sugar cookie without compromising on flavor? You need to substitute different ingredients in your recipe that will help you create the perfect taste while also decreasing fat and calories in this recipe, as well as increasing fibre content – believe me it counts!
You will find detailed information and step-by-step instructions on how to make sugar cookies without butter.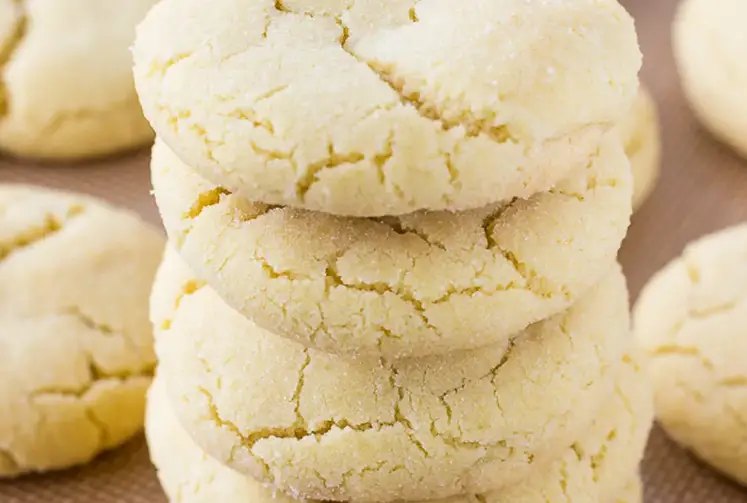 Can you make sugar cookies without butter?
Yes, you can make sugar cookies without butter. Sugar cookies without butter can be made with sour milk and sugar. This recipe is nutritious and easy to make, as well as delicious.
The term buttery may spring to mind when you think about sugar cookies. With the flavor and texture of sugar cookies, it's easy to believe that you can't create them without butter. However, if you don't have butter on hand or need a dairy substitute, you may create excellent sugar cookies without it.
Butter isn't exactly on the list of pantry necessities to keep on hand at all times. It must be refrigerated and will most likely be consumed rapidly in many houses.
If you can't get to the market but still want to bake some wonderful cookies, turn to your pantry. There are several butter replacements that work just as well in this traditional cookie recipe, which you most likely already have on hand.
Well-made sugar cookies without butter can be just as tasty too! That is why I am going to share my recipe for these delicious no-butter treats below:
How to make sugar cookies without butter
This is a sugar cookie recipe without butter. This recipe calls for an egg, granulated sugar and vanilla extract, which are all the necessary ingredients to make this type of cookie. If you want some variations or additions that will enhance your taste buds.
Ingredients
2 cups of all-purpose flour plus some extra (2 tbsp) for kneading
1 tbsp of sour milk
1/4 tsp of Kosher salt
1/8 tsp of baking soda
3/4 cup of coconut oil, you can use extra virgin olive oil too
3/4 cup of granulated sugar
1 large egg
1 tsp of vanilla extract
Instructions
To begin, in a medium-sized mixing bowl, combine 2 cups of all-purpose flour, or gluten-free flour if you prefer.
Then stir in 1 tbsp sour milk, 14 tsp kosher salt, and 1/8 or a pinch of baking soda. Using a whisk, combine all of the ingredients.
In another big mixing basin, combine 34 cups of coconut oil and 34 cups of granulated sugar in an equal proportion. Beat finely for 2 minutes or less with a mixer or manual whisk.
Place the big egg and 1 teaspoon vanilla essence in that bowl. Mix them finely with a mixer until they are smooth and peaky.
Pour the combination of the dry ingredients into the big mixing basin and, using a wooden spoon or your hands, begin combining them until they form a dough.
I prefer to work with my hands, sprinkling flour as needed to make the dough clean and smooth. Remember to knead for 5 minutes extra when your hands are clean for a better effect.
Wrap the big bowl in plastic wrap and set it aside for 30 minutes to cool.
Now preheat the oven to 350 degrees Fahrenheit.
After 30 minutes, roll the dough into 1.5-inch balls or oval shapes, as desired.
Place them on a baking sheet and flatten them with your hands.
Bake for 10 to 12 minutes, or until light brown and aromatic.
Reasons why you might need to replace butter in a recipe
Reasons, why you might need to replace butter in a recipe, including substituting it with other oils such as olive oil and vegetable oil; ghee from clarified butter or applesauce; buttermilk from yoghurt; and Greek yoghurt as a substitute for cream cheese or ricotta.
Replacing butter in a recipe can be tricky, but with these sugar cookies without butter recipes, you get the same tenderness and flavor. It's also easy to make because there is no cream cheese or eggs needed for binding.
The biggest difference between these sugar cookies without butter and traditional ones is that they are not as soft or moist. The texture of both types of the dessert will vary depending on what other ingredients are added into them like flour, milk, vanilla extract etc…
If you are looking for easy and delicious sugar cookies without butter recipes, this is the perfect one.
Can I use oil instead of butter in Betty Crocker sugar cookie mix?
The short answer is yes. You can also use vegetable oil, margarine, or shortening in place of butter in many versions of this recipe. Other variations include using lard or adding fruit to the dough for a fruity taste.
If you have butter on hand, use that instead and just make sure it is soft or slightly melted. If not, vegetable oils such as rice bran, olive oil, avocado oil will work too.
Does butter affect the taste of cookies?
Of course, the change in taste of your cookie looks better with butter. Although you can make sugar cookies without butter, however, the taste of the cookies will be different if you use margarine instead of butter.
Butter is a common ingredient in the cookie recipe. Butter coats the flour and prevents it from absorbing moisture, which makes it tough to create gluten. This process results in a soft texture that will make your cookies tender when baked at high temperatures for an extended period of time.
The butter also has water and milk solids that contribute to its moistening properties, making them perfect for any cookie recipe you may want to try out!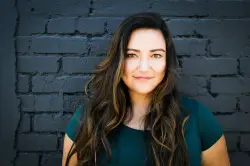 Latest posts by Angela Jones
(see all)