Most people are very familiar with cooking steak in the oven. However, if you don't have a grill or an outdoor space to cook on, then using your slow cooker is a great option for making some mouth-watering Ribeye Steak Crockpot recipes.
Cooking Ribeye steak in the slow cooker is not hard, but you need to know what temperature your crockpot needs to maintain. It also depends on how juicy and tender you want it to be for every bite. There are different cooking methods that can help achieve a perfect ribeye steak – from oven roasting, steaming and poaching all of which work equally well in the slow cooker.
The combination of tender and juicy flavours makes it one of the most sought after dishes by food lovers all around the world. This recipe shares how to make ribeye steak crockpot recipes at home without any hassle.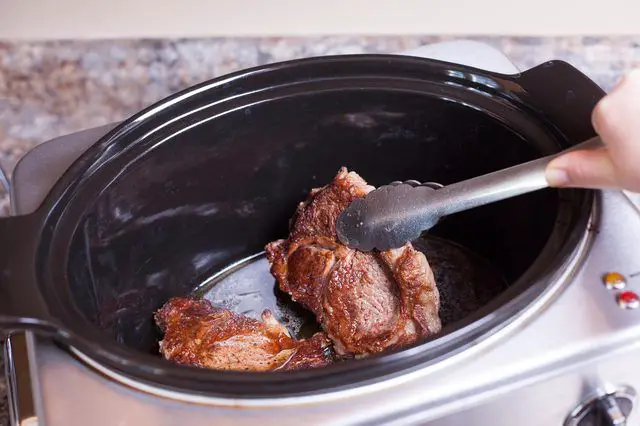 Can I cook ribeye steak in a slow cooker?
Cooking a ribeye steak in the slow cooker is possible, but it will require more time than cooking it on the stovetop. Slow cooking a ribeye steak melts the fat, allowing all of the spices to easily incorporate and create great flavours. With the addition of potatoes and onions, it becomes a quick and delicious meal.
In addition to the convenience, there are many advantages of cooking your ribeye steak in a crockpot. First, it cooks slowly and gradually without any risk of burning or overcooking food at high temperatures.
Second, you can set your timer for when you want to pull out the meat that has been cooked so it's not left unattended with all its flavors evaporating away while they're waiting on someone else who may be busy getting ready for work or school.
The ribeye steak recipe is simple to prepare and can be served at any party, unexpected guest arrival, or outdoor campfire. The combination of smoky and tender meat can be the best must-go dish along with pasta or rice in any day meal and as snacks that can provide heavenly flavor in every bite.
Follow the step-by-step guide to make a delicious, juicy steak dinner for your family with slow-cooked Ribeye Steak recipes in no time.
How To Make Slow Cooked ribeye steak
Ingredients
 4 pounds rib eye, trim off fat
   2 packets Lipton onion soup mix
   6 large baking potatoes, diced
   2 cups water
   1 large onion, sliced
   Olive oil
   Salt, to taste
   Pepper, to taste
   Onion powder, to taste
Instructions
Season the Rib eye steak with salt, black pepper, and onion powder in a frying pan and heat 2 tablespoons olive oil then brown all sides of the ribeye steak in a deep pan.
Add half of the amount of backed potato, diced onion on the bottom then add the ribeye steak, then the remaining half of backed potatoes and diced onion
Add 2 Cup of water and 2 packets of Lipton onion soup mix
Cook on low for 6 to 8 hours, covered (or cook on high for 3 to 4). The meat should be fork-tender.
Finally, when the meat is tender and brownish grill marks appear on the steak, remove it from the pan and serve immediately with bread or lemon juice on top.
Is there a difference between a rib steak and a ribeye steak?
The rib steak and the ribeye steak are both made from the same meat and cut from the same bone. The only difference between the two is that the ribeye steak is boneless and the rib steak is bone-in. So when you hear the term rib steak, it means you'll be getting a steak with the bone in.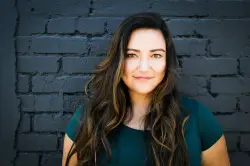 Latest posts by Angela Jones
(see all)